It's important for employers, owners, and managers to help create a safe and healthy workplace for both workers & clients.
Good cleaning and disinfection routines can greatly reduce or eliminate the risk of a viral count of infection on surfaces and objects in the office. As employers, it's all of our duty to maintain a clean environment and make sure every person feels safe coming in every day. The Kaeb Sanitary team is here to help you to create these preventative measures by giving you the rights tools and programs.
FREE Infection Control Guide
Download the FREE Infection Control Program for Offices.
Developing an Infection Control Program for your business is a critical step in protecting your employees and clients. Our program answers 5 key questions that you should be asking. Enter your email below and we'll send you the FREE Infection Control Guide.
Download Infection Control eBook (PDF)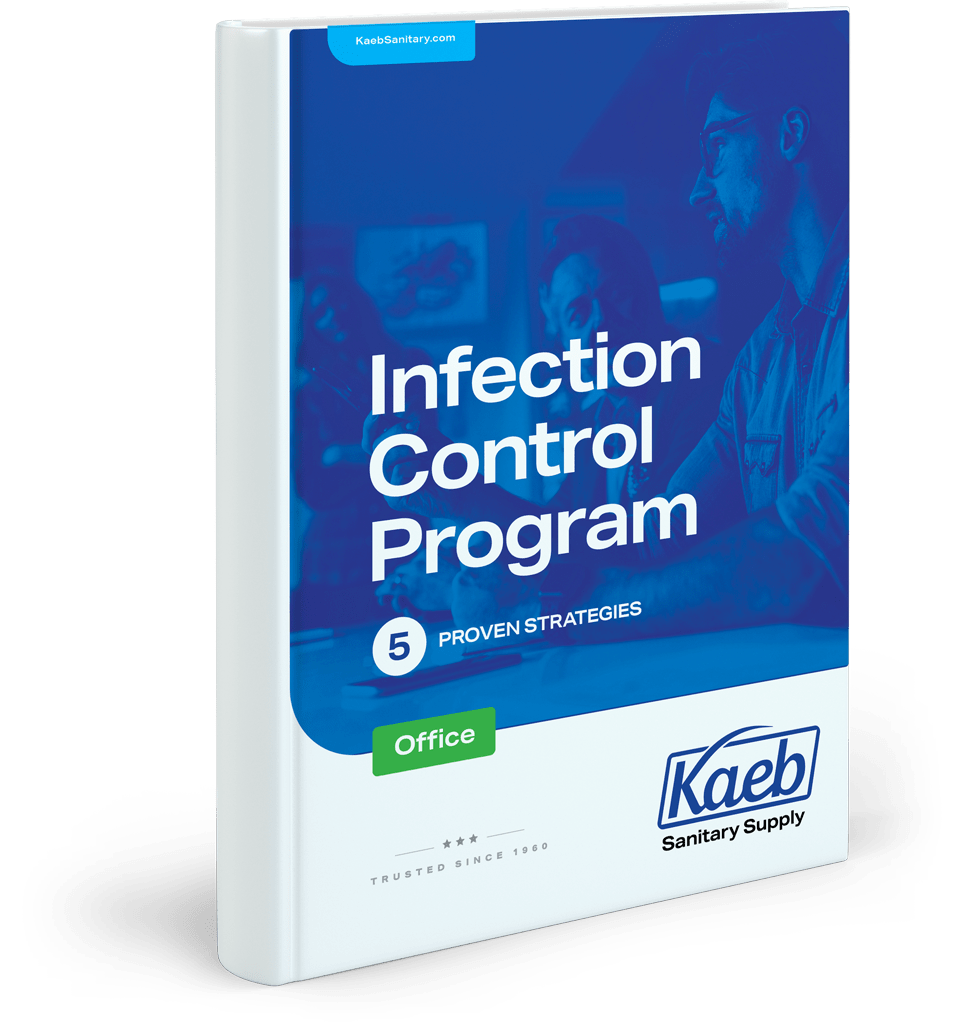 Looking for the Kaeb Sanitary Store?
We have the cleaning and sanitizing products you're looking for.
Launch Storefont

AmerCare® Non-Woven Face Mask w/Ear Loop – Blue
Victory Professional Cordless Electrostatic Handheld Sprayer